High Density Urethane (HDU) Signs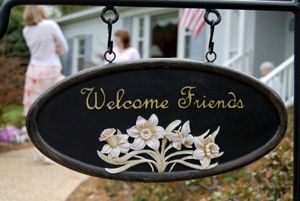 When it comes to carved signs, wood is on the way out. That's because a new alternative—high-density urethane —provides the aesthetic look and feel of wood without the risk of cracking or rotting. This weather resistant, durable alternative will be indistinguishable from wood once painted or stained.
If you're in the market for a carved sign, give us a call. We can show you samples of high density urethane, and give you more information about your options.