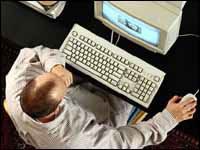 We're proud to offer numerous online tools and resources that make it easy for you to do business with us.
Have a new project? You can use our online estimate request form any time to get started. Ready to go? Use our online order form to make your project a reality. And our online file transfer form saves you a trip and precious time.
Our online proofing system enables you to receive and return your job proofs electronically, saving the hassle, costs and delays of door-to-door delivery methods. Heralded for being among the best in the industry, our online proofing system is easy to learn and even easier to use.