Crests and Coat of Arms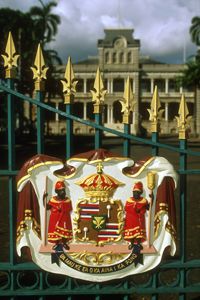 An ideal way to commemorate a time-honored family, business or government entity, crests can be sculpted, painted and gilded to create a customized symbol to represent your organization's integrity.
Our crests are carved from high density urethane (HDU) which looks and feels like wood, yet will not splinter or rot. Our designers will gather every detail about your request, and create something truly unique. Whether it's reproducing an existing crest in three dimensions or starting with nothing more than a motto, we'll craft a sign that makes a proud statement about your business.
Contact us for a free consultation, and let us help create your new crest.